eco-friendly fundraising
that makes a difference!
'Ezy' fundraising provides reachable targets and a quality product for your organisation, all while reducing your impact on the environment!
Are you sick of selling chocolates or other sugary products! Do you need inspiration on finding something completely different to promote?
Ezy Fundraising is here to help you rethink your fundraising strategies! Consumers want
bang for their buck! Always happy to contribute to a fundraiser, your supporters would love to see their donation impact your club, whilst actually giving them something useful in return. After all, who doesn't want a sustainable product while helping out their local club at the same time!
It's time to set your clubs goal plus do your bit for the environment!
fundraising that is just plain ezy!
We believe in offering you a product that is useful to the end-consumer, lasts the test of time and is a positive impact on the environment! More than that, we want to make sure you can successfully raise money in the process.
But there's more! To help reduce the pinch, there is no initial outlay for clubs. It only takes one person to coordinate the advertising and the sales.
It really is that ezy!
buy less, choose well, make it last!
Our flagship fundraising product, Ezy Pegs, is one of the most useful items in any household! Our pegs are made from marine grade '316 stainless steel' that are rust and corrosion free, which is essential for the Australian climate.
Calorie free – not a chocolate in sight!
Needed in every household
trusted products!
Every household needs our pegs! They will not rust, corrode or deteriorate and can be used in so many ways, not just on the clothesline!
supporting clubs!
We provide a quality affordable product that gives clubs confidence to fundraise with.
We've got your back!
sustainability!
Embrace the intelligence of your community. Provide them with a sustainable eco-friendly alternative that is missing in fundraising!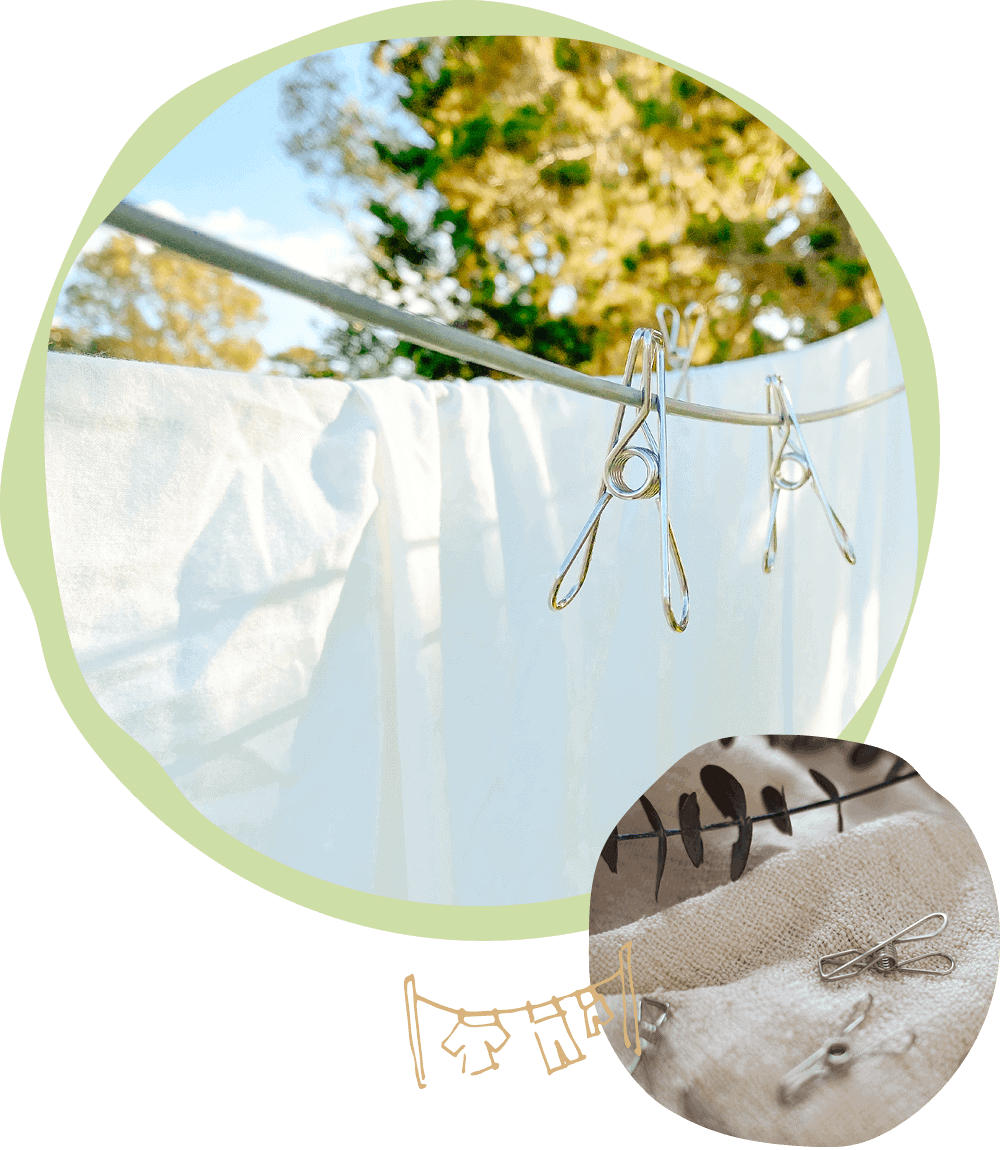 Here's what people have to say!
We would like to thank these wonderful ladies for such an ezy fundraiser! Excellent communication and very helpful throughout the whole process.
We were blown away with our total sales, which has been a great help going towards our school bathroom makeover.  A great product that every household needs!
I love the idea of an actual useful item we are selling whilst fundraising, instead of chocolates or cookie dough.
Highly recommended, you will not be disappointed!